Advanced Surface Deformation
Stampingresponse often requires multiple rounds of surface compensation to fix, and the surfaces reconstruction cost too much time. And for advancedCLASS A surfaces, the surfaces reconstruction process will affect the aestheticsquality of original product surface.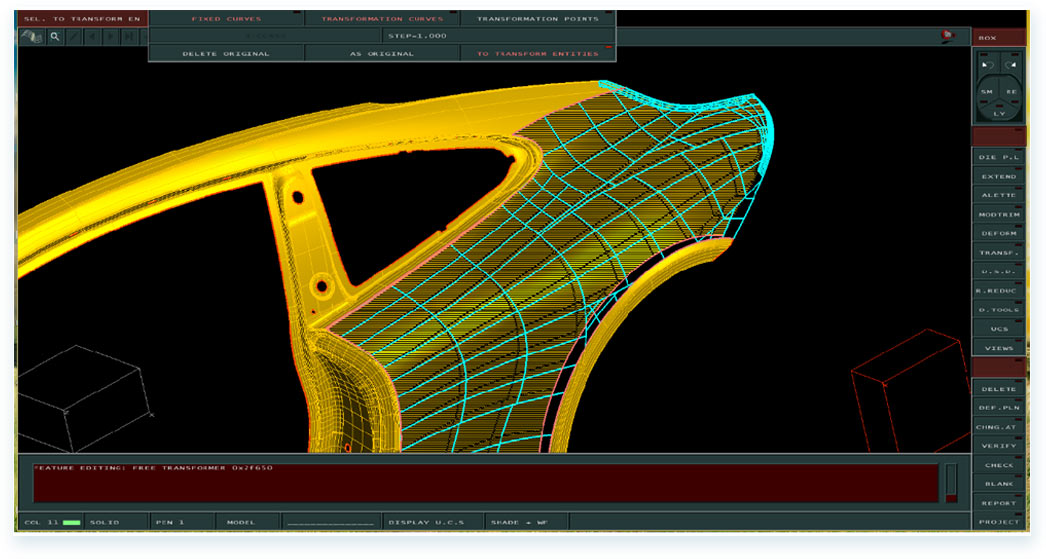 Background and status
• The appearance parts of automobiles, airplanes and mobile phones are all CLASS A surfaces. In the manufacturing process, due to the responseof the stamping, it always need to do surfaces compensation, however, there isn't enough tools and experience for CLASS A surfaces compensation. The automobileCLASS A surfaces modeling technology has a long cycle and high difficulty, which will increase the cycle and cost of stamping die development; So the surface morphing technology will be the new trend of classical CAD, And it will greatly reduce the reconstruction workload of Engineering designers, it will be more efficiently to realize the change and innovation of product design strategy.
Solution scheme
• OmniCAD is the most advanced surface deformation tool in the world. Its excellent algorithm ensures that the surface quality is highly consistent before and after deformation. At the same time, the software operation system is based on topology, it doesn't need to join or stitching the surfaces all the time. For CLASS A surfaces morphing, it has a professional function of CLASS A. For surfaces morphing in CAE process, it has function of mesh transform, For the surface morphing in process of Die manufacture. For Die surfaces construction, it has the function of Die surface Design.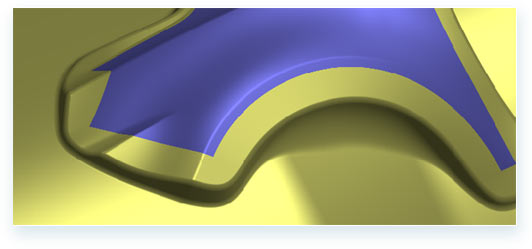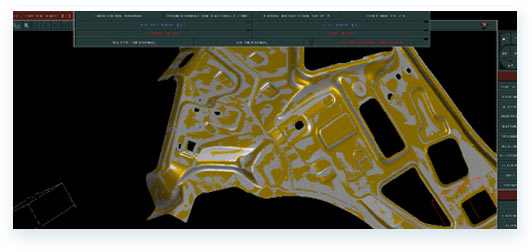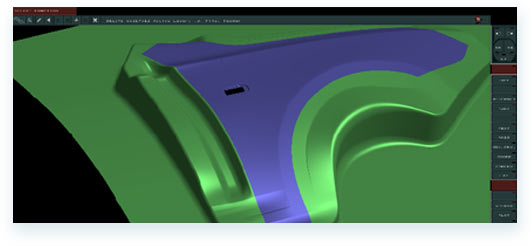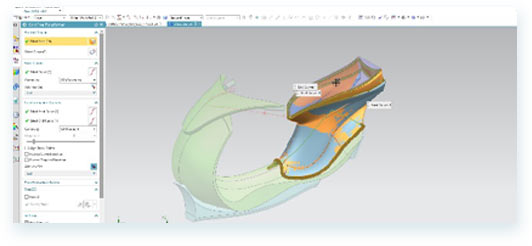 Advantages and features
• Morphing the Die tool surfaces by OmniCAD will improve the ability of product strategy modification and innovation, and break through the technical bottleneck of morphing experience and CAD tools. The core value points of the solution include:
n Improving the ability of CLASS A morphing.
n Morphing the surface by scan data to get the surfaces matched to scan data, Or to compensate the surface by scan data.
n Parameterized Die surfaces construction, it will be more faster to create and modify the Die surfaces.
n Morphing the surfaces by CAE mesh to get the new surfaces which quality is good.