Platform Introduction
IPS is short for Industrial Path Solution , It's developed by Fraunhofer-Gesellschaft , which is the biggest organization for applied research and development services in Europe. ,and it initiate and advocate Industry 4.0 in Germany . IPS is the achievement of Fraunhofer's technology meeting industry ,base on math , mechanics and computer science ,aims to provide digital simulation solutions for such as flexible components , assembly verification, ergonomics and robot cooperation . There are more than 90 users of IPS all over the world ,and it spreads over industrial area, like Automobile ,3C ,Aviation, Aerospace, Rail and so on.
Product Overview
• IPS Path Planner can generate optimum paths automatically for assembly , It lets simulation engineers import a scene geometry from any CAD system. Any object in the scene can be set as a so called planning object, which IPS will find an efficient path for, provided that the object can be freely assembled along a path. The calculations done by IPS save the engineer a substantial amount of time, which otherwise would have to be put into manual planning of an assembly path free of collision.

Special function
• Automatic calculation of assembly paths efficiently,
• Gliding feature to manually pull out the object by allowing sliding against the surrounding surfaces,
• Build a mechanism tools and plan path with planning object together with these kinematic tools,
• Clearance analysis and generate assembly envelopes,
• Power, speed and easy to use.
Application examples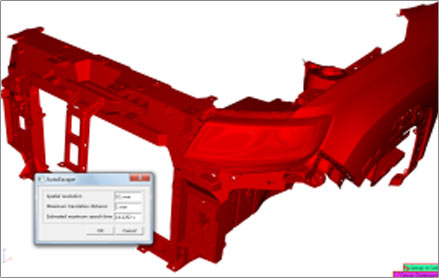 Step 1:Auto-Escape
Use Auto-Escape to find a collision free position for a planning object by moving it in small steps from the current position.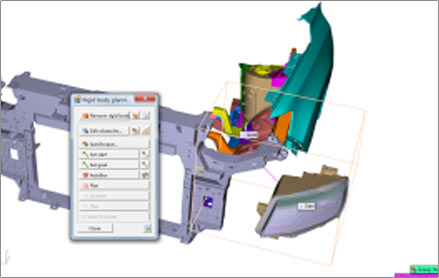 Step 2:Automatic calculation
Set start and goal position, and hit plan path button to find a guaranteed collision free path for assembly.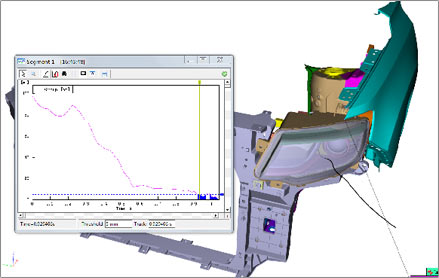 Step 3:Analysis
Analyze the clearance to surrounding during assembly process.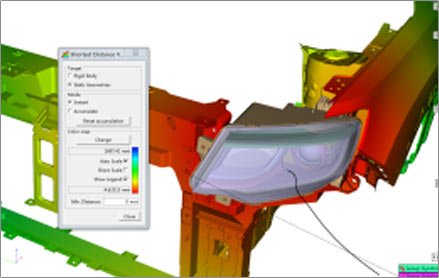 Step 4:Visualization
Get a map of shortest distance over a whole rigid body to surrounding geometry.
User List