Platform Introduction
3DCS - Three-Dimensional Deviation Analysis Specialist——Graphical tolerance simulation software.3DCS is the most advanced dimensional deviation analysis tool used to simulate the design, manufacture and assembly of the product, predicting the amount of deviation inherent in the design and determining the source of the deviation.3DCS provides the necessary tolerance analysis methods to predict process changes in an assembly ,identifies the source of additional changes and improves the stableness of the design.ultimately,enabling users to analyze and optimize designs to improve quality and reduce costs early in the design phase.
Product Overview
• The traditional analysis methods consider the assembled parts as rigid body or non-flexible body, which means that the parts will not deform during the assembly process, even if the assembly process is welding, clamping or unclamping, etc.
However, in practice, some parts such as sheet metal parts, plastics, aluminum, etc.will be seriously affected by the processing and manufacturing process (manufacturing and assembly), resulting in deformation in size or shape.Finite Element Analysis (FEA) is used to determine the stress or displacement of manufactural or assembled parts, which is the frontier basis for predictive analysis.
3DCS FEA Compliant Modeler is an advanced model of 3DCS software solution, using FEA technology to get the deviation of flexible components during product assembly ,and carrying out more accurate 3D deviation analysis.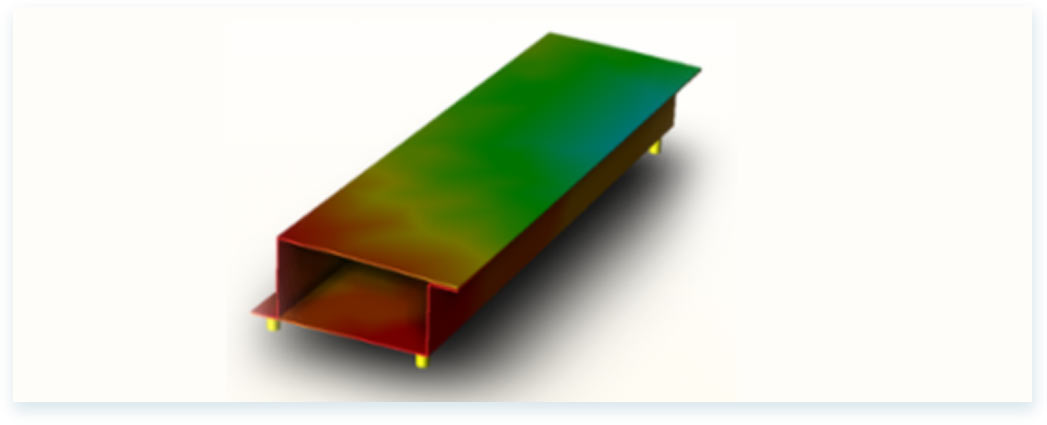 Special function
• Provide high quality and realistic graphics to show the deformation of components.
• Support a variety of finite element analysis front and rear processor.
• Intuitive user graphical interface, easy to learn.
• Multi-stations deviation analysis.
• The target model for advanced design and evaluation.
Product value
• Can be used to solve problems with assembly deviation of deformable components.
• Enhanced ability to modeling for deformable components simply and quickly.
With 3DCS FEA Compliant Modeler, engineers can more accurately simulate dimensional changes in the fittings,and the deformable parts can be sheet metal, plastic, composite material, glass, etc.
• Can simulate the size change of parts deformation.
The deformation of components may be caused by rebound, gravity or manufacturing/assembly process (clamping, unclamping, welding, fastening, force, etc.).
• Provided the most accurate method to predict assembly deviation of flexib components.
Deviation analysts, engineers, and modelers no longer need to "guess" how flexible components change during assembly, such as bending, welding, clamping, rebound, and so on.Today, various types of product are designed using a great diversity of materials and different assembly processes, and 3DCS can accurately predict various effects.
• Can quickly display the deformation effect and predict results of components, simutaneously, provide users with the ability to create "target research" to evaluate advanced design concepts.