Platform Introduction
3DCS - Three-Dimensional Deviation Analysis Specialist——Graphical tolerance simulation software.3DCS is the most advanced dimensional deviation analysis tool used to simulate the design, manufacture and assembly of the product, predicting the amount of deviation inherent in the design and determining the source of the deviation.3DCS provides the necessary tolerance analysis methods to predict process changes in an assembly ,identifies the source of additional changes and improves the stableness of the design.ultimately,enabling users to analyze and optimize designs to improve quality and reduce costs early in the design phase.
Product Overview
• 3DCS Mechanical Modeler is an advanced model of 3DCS software solution,analyzing for motion mechanism ,which greatly expands the field of 3DCS deviation analysis.It uses the new motion pairs and constraint assembly methods to carry on the special simulation analysis, which can determine the tolerance deviation of parts to the product's whole movement range influence.
3DCS Mechanical Modeler support kinematic pair including: Revolute,prismatic,Cylindrical,Planar,Spherical.
3DCS Mechanical Modeler support constraint types including: Coincidence, Contact,Offset,Angle,Fixed,Fixed Together.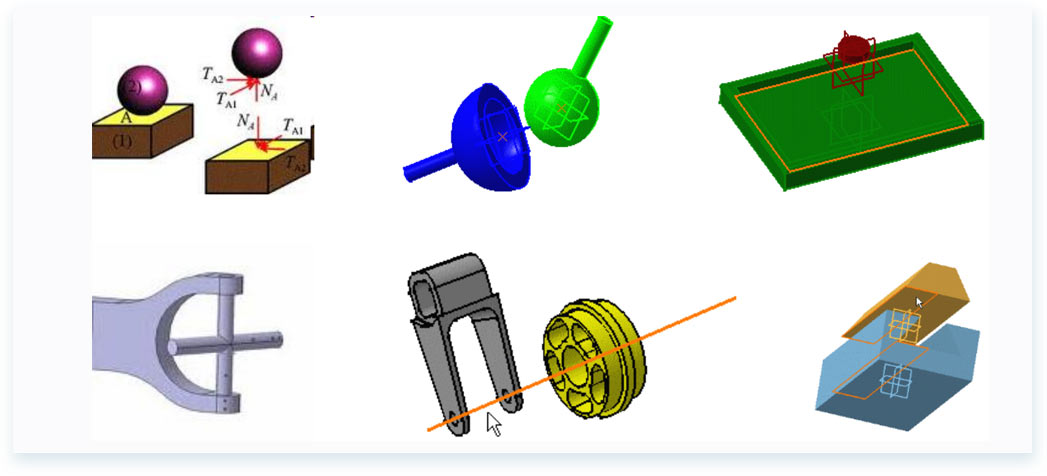 Special function
• Provide users with new kinematic pairs and constraints assembly libraries for modeling of mechanism motion processes.For example, three linkages' connection can be modeled using three revolute pairs.
• The kinematic pairs and constraints established in the CAD can be automatically imported into 3DCS and use as process assembly.
• Multi-Station Assembly:Support multiple sub-assemblies.
• Components move within a certain range in the direction of non-constrained degrees of freedom and can calculate simulation results at multiple motion positions.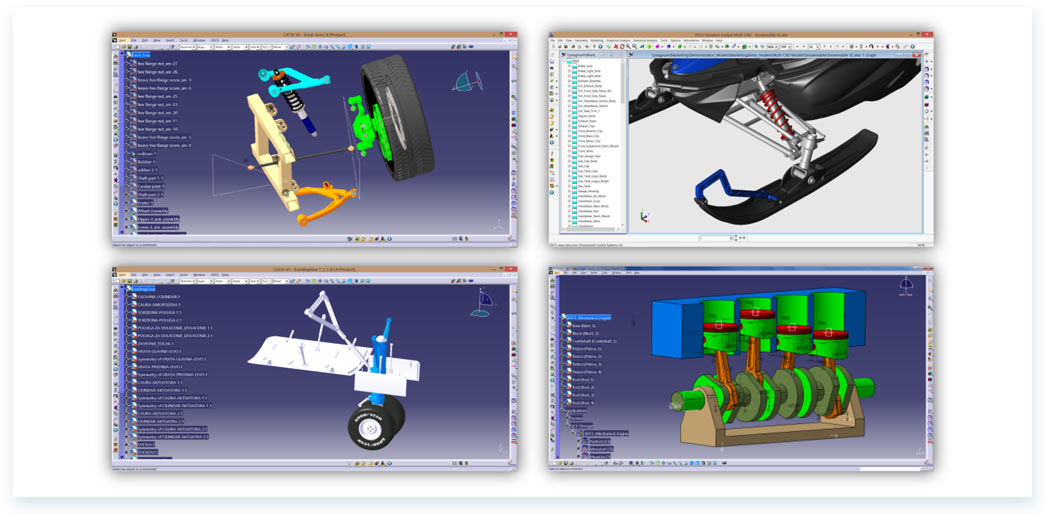 Product value
• Save 50% on Modeling time;
• Intuitive modeling Approach;
• Motion range analysis can be supported.