Product Overview
QDM Web is a connector of QDM system, is a web-based graphical data management system, used for enterprise quality data management, statistical analysis and report release.The function of the design system is to achieve quality information collaboration among multiple factories, multiple regions and multi-layer supply chains, to achieve big data analysis of data integration, and to provide real-time and reliable analysis solutions for quality improvement.
Special function
• WebFounction:
ØAn environment that supports true network security and scalability.
ØThe designed universal gateway web interface can be used by different levels of users of corporate data management system.
ØSecure adaptive interfaces can be used for login accounts and passwords, and their assigned/configurable roles and permissions facilitate data security in multi-user environments.
ØConfigurable data output and data input mechanisms automate the entire data processing process from the data collection source to the stakeholders.
ØConnectivity of QDM 3D Analyst and qdm-plant Data Analysis: can be used as an advanced Data Analysis tool for QDMWEB system.
ØA document management system classified by parts - can be used to compile and publish all documents related to the quality of a part.
ØA parts-centric data navigation screen - can be used to display all parts images, information, published documents, quick-connect reports, data filtering, and data aggregation related to any part number stored in the database.
• Reporting and analysis
QDM software enables measurement data to be dynamically bound to CAD product models through QDM Web, and at the same time provides a powerful data analysis and processing engine to generate various ICONS and reports that are easy to understand and can solve problems.
The Web function module can check any report anytime and anywhere. Through this browser-based application, we can get the latest information and stand at the top of the production chain to find and solve problems.
• Plentiful Report Function
QDM can generate various forms of charts and process control charts, as follows:
Accumulator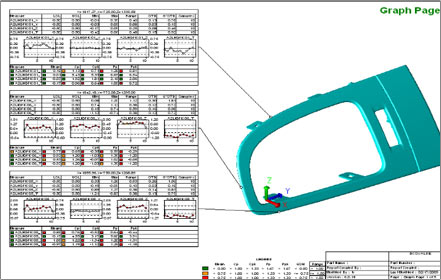 Comparator
Tabular
Statistics
In-Out
Summary
X-Bar R
Gage R&R Chart
Attribute Chart
DCS Chart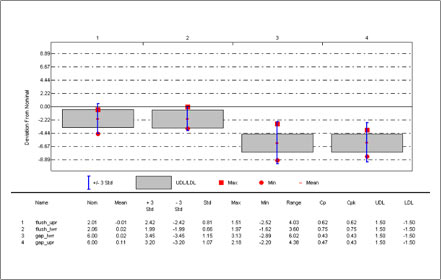 Run Chart
100% Chart
PPI Chart
SPC Chart
Point Box
• Process Automation
QDM system is a fully automated data management system, with the ability to automatically record the detected data of various devices into the database of QDM, and automatically integrate the relevant data of the whole enterprise scope, so as to automatically update the quality test report on the web side so as to check the latest status in a timely manner.
Thus forming a highly automated data management and reporting solution system.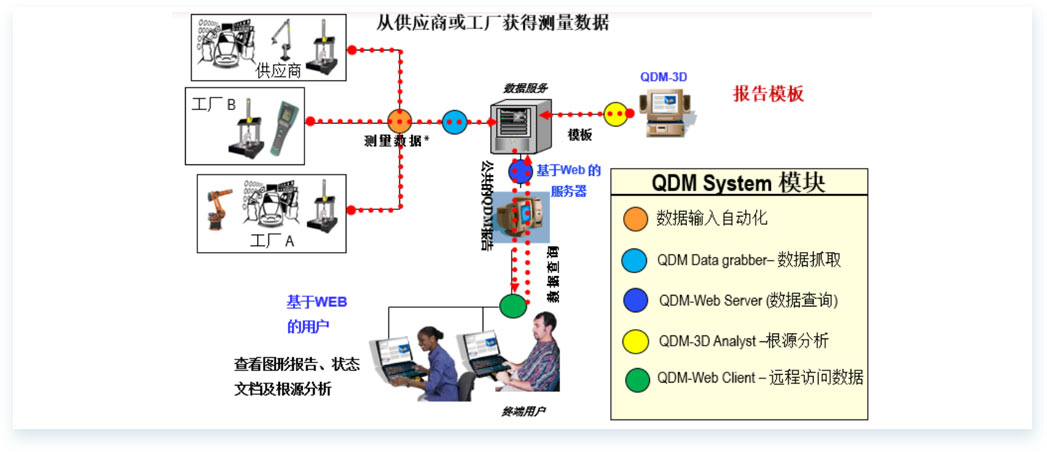 • Navigation system based on management reports
Due to the large amount of project data managed by QDM, it brings complexity to user data management.QDM system automatically creates navigation dashboard based on system structure.
On the navigation page, projects are grouped and easily linked to the project team.The diagram below: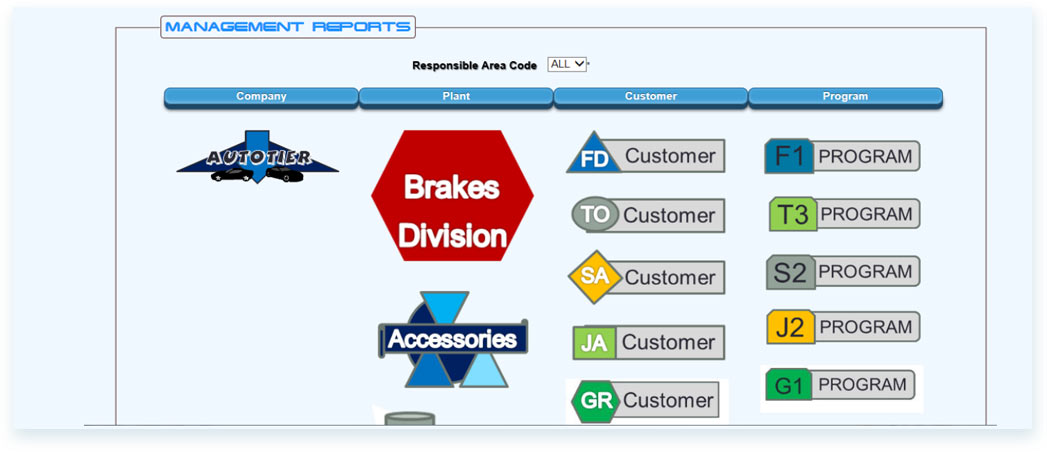 Product value
• Make timely and accurate decisions;
• Implement root cause analysis and continuous improvement;
• More efficient allocation of engineering resources;
• Establish effective communication between suppliers and oems, engineering and manufacturing;
• Strengthening global collaboration;
• Reduce acceptance time and cycle;
• Reduce planning cost (production, operation cost), etc;
• Reduce defective parts and rework, reduce risk;
• Improve quality and consistency.